The Guaranteed Irish symbol is awarded to companies that support local communities, provide quality jobs and are committed to Irish provenance. It is a national symbol of trust in Irish businesses and encourages the support of local businesses and communities.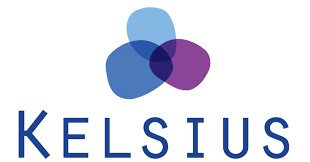 About us
Kelsius was founded in 2003 and the concept was to digitally capture and store temperature records to allow customers to comply with new legislation that was being introduced. The network and sensors were designed to capture all this information, eliminating the need for paper records.
Since then, Kelsius have become experts in cold chain monitoring and the driving operational efficiencies in the food industry.
We are now an ISO 9001 & ISO 14001 Certified company.
The company has gone on to develop a fully automated, digital HACCP systems for food businesses and continue to reinvest in developing new technology. Employing over 60 people, Kelsius has been able to grow organically in Ireland and the UK but also internationally through its partner network.
The CoolCheck and FoodCheck 2.0 systems are operating live in Food and Life Sciences Industries in 45+ countries globally and we are proud to have our products and services originate here in Ireland.

During the pandemic, temperature sensors were particularly important for monitoring vaccines and the company has been proud to play its part in the effort to safely distribute these medicines. The CoolCheck system was installed in the HSE Covid Vaccination centres nationwide to support and assist with the management of the vaccine rollout.

Being Ireland's only manufacturer and developer of Digital, Automated HACCP and Temperature monitoring systems, Kelsius are also the only company to offer full Traceability and Production Traceability to our customers with FoodCheck 2.0.
FoodCheck 2.0 removes all paper keeping and simplifies the audit process. Kelsius systems ensure compliance with legislation and provides the good corporate governance and risk mitigation that businesses need today.
Kelsius are digital food safety partners with some of Ireland's leading and most recognisable brands including:
Musgrave- Supervalu, Centra, Daybreak
BWG- Spar, Londis, Eurospar, XL , Mace
Applegreen
Gala
Costcutter
Dalata Hotels- Maldron, Clayton
Apache Pizza
We are also proud to partner with some of Irelands most reputable and recognised hotels:
The Shelbourne Hotel
Ashford Castle
Cliff House Hotel
The Marker Hotel
The Merrion Hotel
and many, many more.
Kelsius are also proud to have supported the Ronald McDonald House, Safety Net and local GAA clubs and festivals. Kelsius will continue to work in the community and explore opportunities to offer further support and we once again are thrilled to be Guaranteed Irish approved.