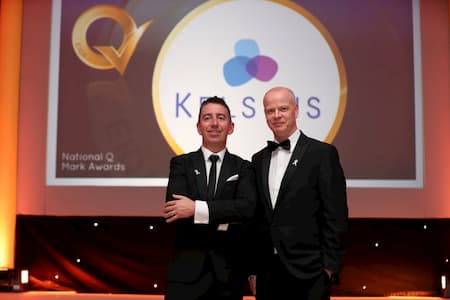 Kelsius were delighted to attend National Q Mark Awards recently and to Sponsor an Award at the prestigious event.
These awards celebrate excellence and dedication in the work place and that is something Kelsius fully supports.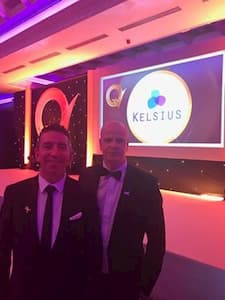 The Event was packed to capacity and held on Friday 27th September in the Clayton Hotel Burlington Road.
Master of Ceremonies Jonathan Healy was Host on the night and did a fantasitc job as usual.
Karl Simmons (COO) and Keith Hicks (National Account Manager) repesented Kelsius and presented the Award Kelsius were sponsoring- The National Q Mark for Hygiene and Food Safety- Recognised for Excellence Retails Supermarkets.
Quish's SuperValu Ballingcollig took home the Award for 2019.
Kelsius would like to congratulation Quish's for this reconigition of their dedication and endeavour to Food Safety.
Kelsius would like to congratualte Quish's and all the winners on the night, it is just rewards for all the effort over the past year.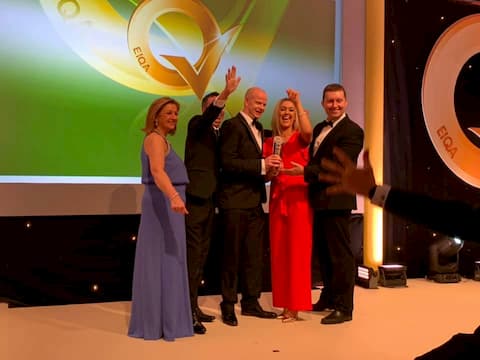 Indeed Kelsius would like to extend congratualtions to all the finalists on being recognised. Congratulations and keep up the good work!