Donegal based digital food safety company, Kelsius is celebrating after winning Best Software Solutions Provider at this year's Retail Supplier Awards.
Fighting off stiff competition in this hotly anticipated category, the award recognised the company's own technology, FoodCheck, which has been instrumental in changing the food preparation and storage practices of a host of well-known
Irish retailers including Applegreen, SuperValu, Centra & Musgrave.
Judges recognised FoodCheck's ability to help retailers streamline their HACCP temperature monitoring processes to ensure they can avoid a food borne illness outbreak when food was being prepared on-site. This protects customers and storeowners from the catastrophic fall-out this situation can bring – as well as the cost and time savings for the retailer.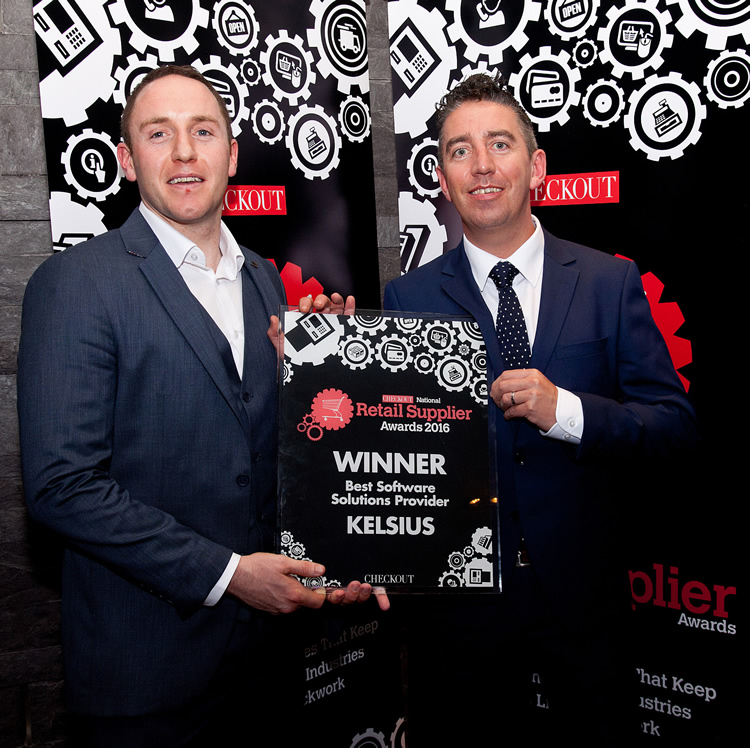 Kelsius beat of formidable competition to claim the award. Renowned and successful software companies CBE, Retail Solutions and SensorPro were runner up in this category further reinforcing the achievement.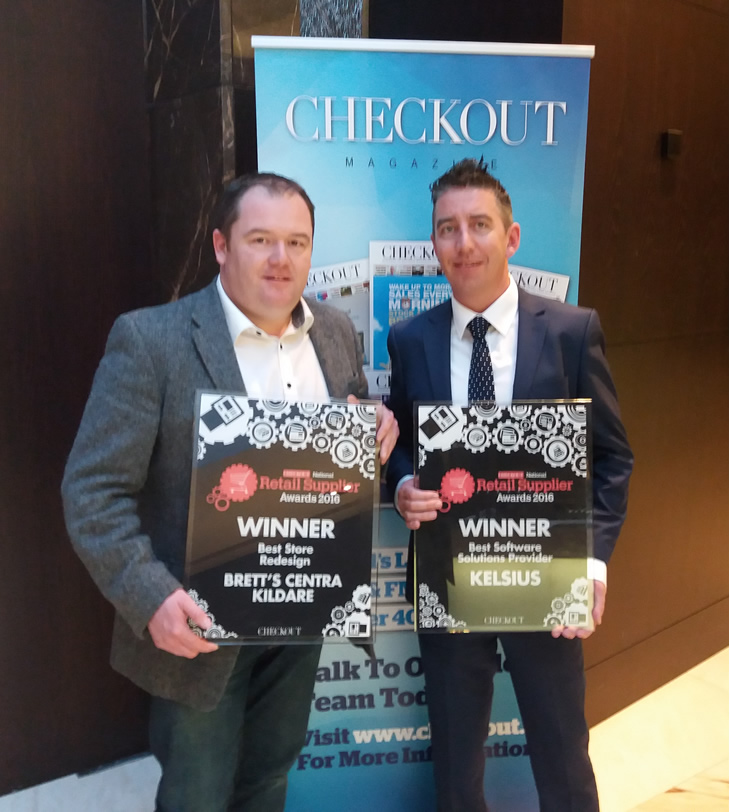 The company is the leading supplier of paperless HACP systems in Ireland, as well as securing global deals in the Middle East, Europe and Australia.
Chief Executive Officer, Andrew Logan said, "We are delighted to be recognised for our technology, which has made a significant difference to many companies across Ireland and further afield. It has been a busy few years for the company after signing significant deals with FiveGuys UK and Applegreen and this award further reinforces how our technology is leading the way in the retail industry."
Editor of Checkout Jenny Whelan said, "Congratulations to Kelsius for winning the Best Software Solutions Provider at this year's Checkout National Retail Supplier Awards. The judges were won over by Kelsius' FoodCheck system, which has become the go-to solution when it comes to HAACP in this country."
View all the photos here: